Fiege and ESPRIT: SAP WMS
Blohm Consulting successfully implements a complex Logistics Execution System
On behalf of Fiege as logistic service provider, Blohm Consulting has very successfully developed and implemented an extremely complex SAP LE system for the new ESPRIT Distribution Center Europe in Mönchengladbach, Germany.
The Distribution Center has a building area of 30.000 sqm, 3 levels and is highly automated. On 23 km conveyor technique and several automated, double depth carton warehouse with over 250.000 storage bins, the merchandise is stored, transported and processed via automated work stations.
On automated dispatch lines the cartons are sealed, labeled and transported directly to the dispatch area.
The DCE has a capacity of 150 million shipped pieces per year.
Blohm Consulting developed under sole responsibility the Warehouse Management System and the LE processes.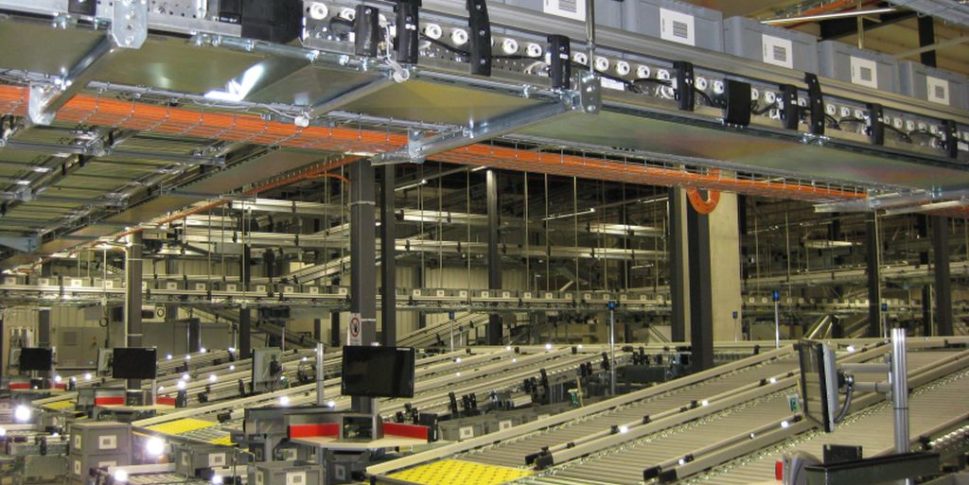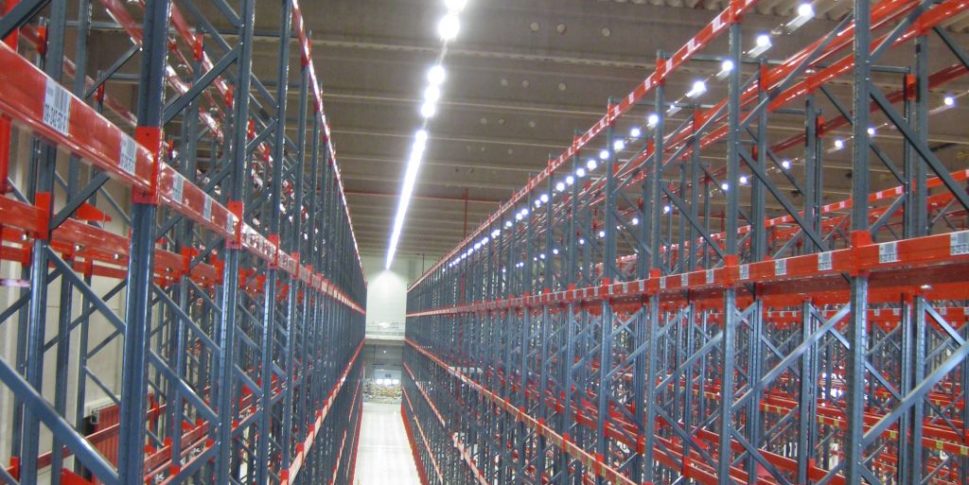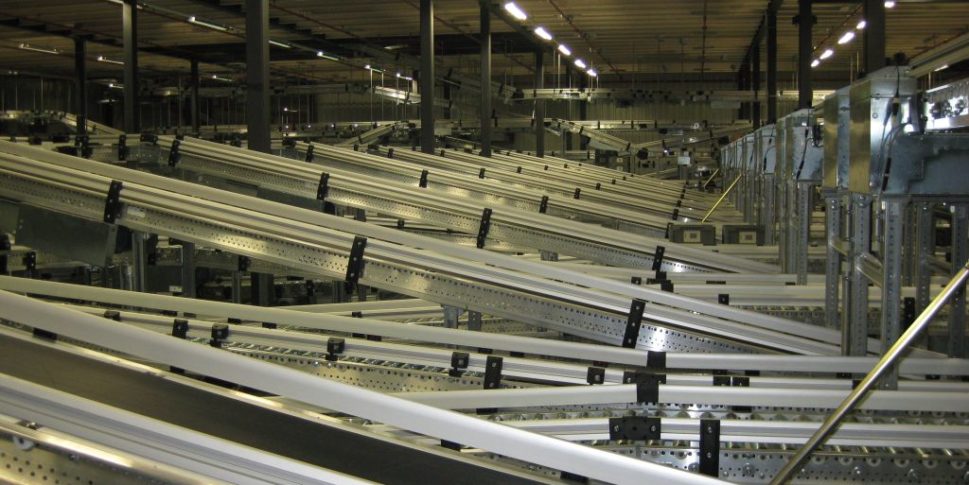 During all project phases we were responsible for
Process design
Main and detailed concept
SAP project planning and tracking
Realization
Implementation and support
The SAP LE/WM system is based on SAP AFS, WMS and LE functionality.
The SAP Standard system as basis has been supplemented by several functionalities developed in-house and has been adapted perfectly to the highly complex requirements and processes of this distribution center, while only using SAP Standard modules – the system is completely free of modifications. It has been designed with extreme flexibility, all functions are adjustable and configurable via own customizing and therefore future-proof and transferrable to new requirements.
Due to its size and complexity, the conveyor technique has its own material flow computer, but the task sharing between WMS and MFR was chosen by us deliberately that the business logic is located solely in WMS. All resources (work stations, areas) are governed by our own resource management, only the WMS knows the flexible assignable tasks of the work stations. They can be turned on and off in WMS, the same applies to the conveyor resources like storage and retrieval machines, dispatch lines, etc.
The WMS determines the conveyor destinations of a carton and tracks these. This ensures that new settings and developments, if necessary, only need to be made solely in the WMS in case of changes, new processes, etc. thus resulting in risk minimization and trimming of development and test processes.
The cooperation with the colleagues of the MFR and SPS development was during this whole process very close and on a partnership basis.
Samples of the supplemented highly complex WMS functions
EDI connection to ESPRIT ERP and shipping companies
Automated goods receipt measurement tunnel
Automated receipt via barcodes
Transportation planning, shipment generation
Gate and shipping lane administration for KEP and shipping orders
Complex rolling in and out strategies (mixed single and double depths)
Case Calculation:(shipping carton pre-calculation with special customer-specific packaging, sorting and splitting rules)
Batch generation: mathematically optimized composition of a picking batch of shipping cartons for automatic and manual processes
Picking at work stations connected to the conveyors, with integration of scanner registers and Pick To Light systems, Web Dynpro functions to touch screens
Dynamic route determination for cartons on the conveyor, including

checkpoint administration
extensive WMS-MFR realtime communication (6-figure count per hour)

Automatic shipping functions (sealing, strapping, labels, documents)
Value-Added Services (VAS)
Picking (manual) of pallets via multi-order process with warehouse radio control
Integration of several warehouse radio control terminals (wrist, handheld) for picking, palletizing etc.
Forklift / RF: Dynamic Queue Administration sorted by priorities and tasks